Pure Body Nantucket
Welcome to Pure Body Nantucket. My skincare line is handmade on Nantucket Island using organic and plant based ingredients...with a little luxury.
Shop my online store. Free USA shipping, gift wrapping and holiday card included in all orders!
Or find me at the Nantucket Holiday Markets below:
Fri, Nov 24 at the Sustainable Nantucket Farmers and Artisans Market 10 am - 2 pm.
Stroll Fri. & Sat. at Nantucket Yacht Club 9 am - 4 pm.
December Delight at NHS.
With love and gratitude.
Ciara xx
Pure Body Nantucket is made on Nantucket Island without Parabens, phthalates, synthetics, artificial fragrance, colors or animal cruelty. Made with quality ingredients, a touch of luxury and a lot of care.
Click here to shop the full line!
Night-Time Nurturing Gift Box $78
Who doesn't want a nurturing nightly routine? This gift box includes our luxurious Night-Time Face oil, Little Grey Lady Soap, Nourishing Lip Conditioner and Lavender and Rose Sleep Sachet for a soothing bedtime routine.


Shop Now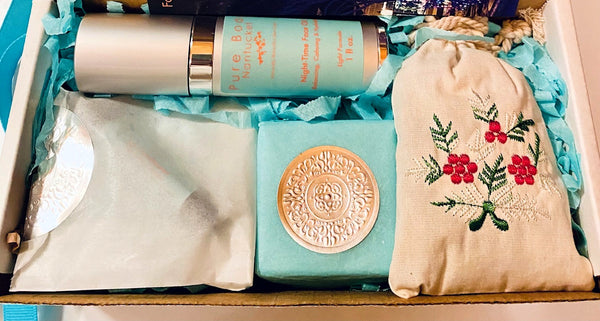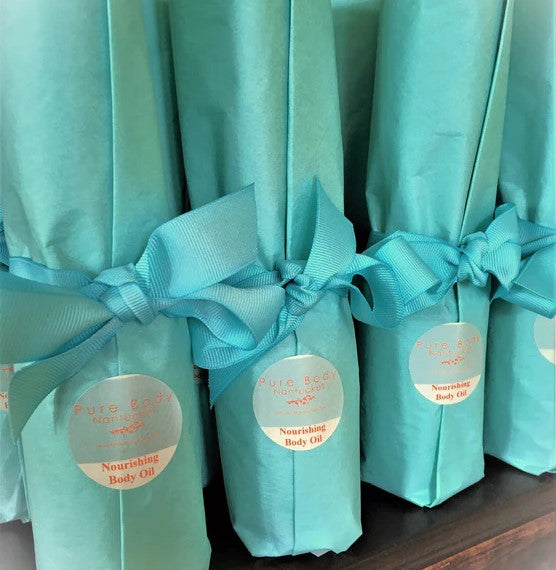 Nourishing Body Oil $38
Your recipient will thank you! As Mentioned in "Goodspeed" Magazine", our best selling product and the one we can just about keep in stock...Pure Body Nantucket Nourishing Body Oil AKA "Sunshine in a Bottle". Unlike other body oils, this one absorbs quickly on the skin leaving it beautifully soft, moisturized and revitalized without any greasiness. The special blend of essential oils were chosen for their gorgeous uplifting aroma.
Shop Now
Lip Conditioner $9
The stocking stuffer for everyone. It even comes in a festive bag with silver seal ready for gift giving. A soothing blend of skin softening and moisturizing botanical ingredients. Organic jojoba, safflower, and cocoa butter soothe and soften lips while tangerine essential oil provides Vitamin C and a delicious aroma.
Shop Now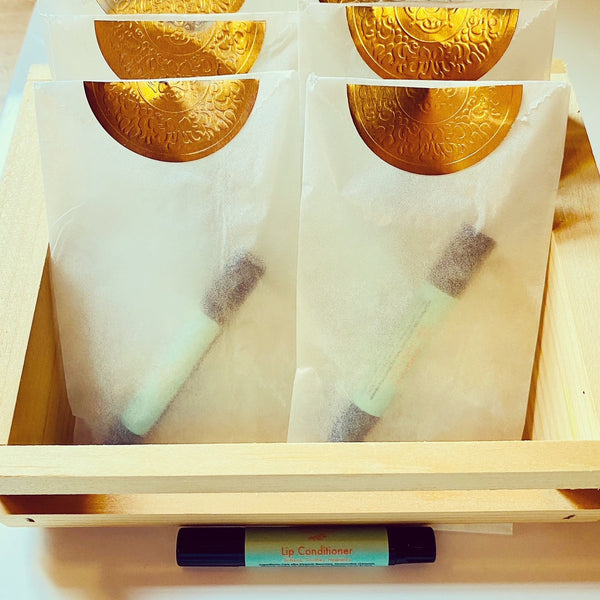 Pure Body Nantucket Discovery Set $24
A perfect gift and the ultimate stocking stuffer! Featuring three customer favorites: a luxury sample of our nourishing body oil, gentle cleansing from our Little Grey Lady soap (2.5 oz bar), and a full size moisturizing lip conditioner. Keep these goodies for yourself, or gift to someone else. Comes in a Pure Body Nantucket reusable organic cotton bag.
Shop Now
"Island Rose" Bath and Foot Soak $24
A jar of loveliness for helping ease stressful thoughts after a long day, muscle tension from exercise or to encourage a good night's sleep. The very fine blend of salts dissolves easily in water and the subtle aroma was inspired by Nantucket beach walks... salt air and roses.

.
Shop Now
Testimonials
I have tried many skincare products but there is no product on the market that compares to this beautiful face oil. Leaves skin feeling amazing and hydrated.

Linda Ryder
Love, love this product blend!

Triona M.
Your face oil is liquid gold!

Karen M.