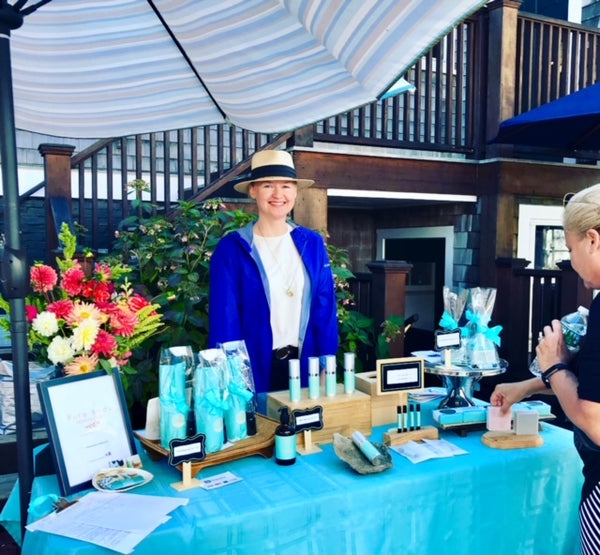 Pure Body Nantucket
Welcome to Pure Body Nantucket. My skincare line is handmade on Nantucket Island using organic and plant based ingredients...with a little luxury. You can contact me or join my mailing list (see contact and subscribe button at bottom of page) for my newsletter with sneak peeks, skincare tips, and exclusive offers!
You can find me every Saturday on Nantucket in town at The Sustainable Nantucket Farmers and Artisans Market 8:30 am - 12:30 pm. Or click on the shop link below to browse the full line.
With love and gratitude.
Ciara xx
Pure Body Nantucket is made on Nantucket Island without Parabens, phthalates, synthetics, artificial fragrance, colors or animal cruelty. Made with quality ingredients, a touch of luxury and a lot of care.
Click here to shop the full line!
Night-Time Face Oil
This face oil was described by one customer as "Liquid Gold". Antioxidant rich but light and fast absorbing, it provides balanced, soothing hydration for healthier glowing skin. Jasmine sambac combined with a blend of citrus essential oils provides a heavenly, subtle floral aroma.
Shop Now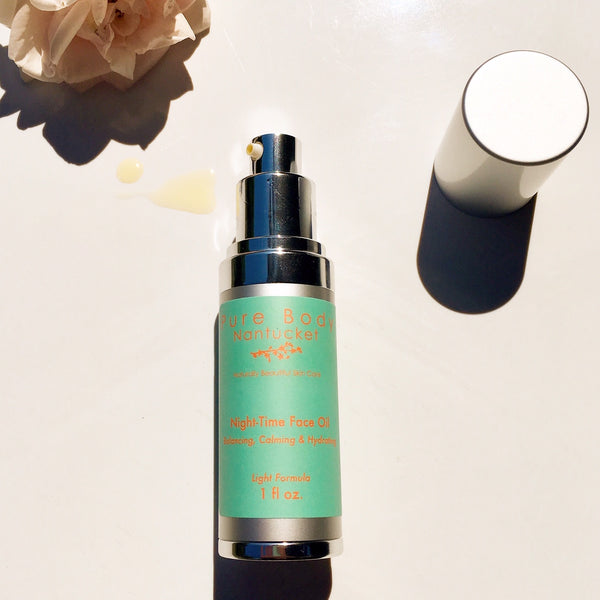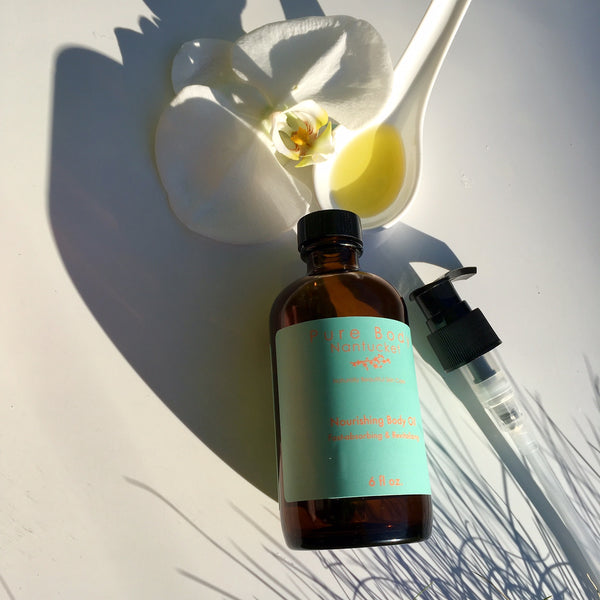 Nourishing Body Oil
As Mentioned in "Goodspeed" Magazine". One of our best selling products...Pure Body Nantucket Nourishing Body Oil AKA "Sunshine in a Bottle". Unlike other oil blends, this one absorbs quickly on the skin leaving it beautifully soft, hydrated and revitalized without any greasiness. The special blend of essential oils were chosen for their gorgeous uplifting aroma. 
Shop Now
Lip Conditioner
Another great product mentioned in "Goodspeed" Magazine is the Pure Body Nantucket lip conditioner. A soothing blend of skin softening and moisturizing botanical ingredients. Organic jojoba, safflower, and cocoa butter soothe and soften lips while tangerine essential oil provides Vitamin C and a delicious aroma.
Shop Now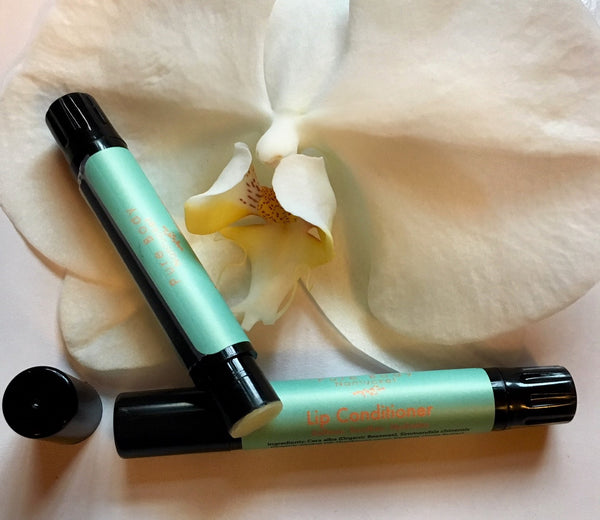 Grey Lady Soap and Lip Conditioner Gift Set
A perfect gift! This set comes with our very popular Grey Lady Soap 4 oz (body bar size) and Lip Conditioner already wrapped for easy gift giving. The gift bag is plant based and compostable.
Shop Now
"Island Rose" Bath and Foot Soak
"Island Rose" bath and foot soak is perfect for helping ease stressful thoughts after a long day, muscle tension from exercise or to encourage a good night's sleep. Unlike a lot of soaks, this doesn't contain any oils or clays that will leave a slick or chalky residue, and the very fine blend of salts dissolves easily in water. The subtle aroma was inspired by Nantucket beach walks... salt air and roses.

Shop Now
Testimonials
I have tried many skincare products but there is no product on the market that compares to this beautiful face oil. Leaves skin feeling amazing and hydrated.

Linda Ryder
Love, love this product blend!

Triona M.
Your face oil is liquid gold!

Karen M.